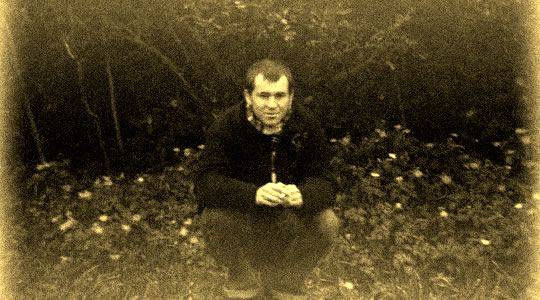 Em pleno Corpus Christi, posto aqui uma bela surpresa. Atendendo pelo interessante nome de
Starfire Connective Sound
, SCS, trata-se de um projeto criado e desenvolvido por um único membro,
Al Schenkel
, vindo das terras catarinenses de Criciúma. Não é comum postarmos bandas nacionais nesse espaço, não por preconceito, lógico, mas pela minha ignorância sobre as mesmas. Algo que estou lutando em modificar, devo dizer...
Enfim, acerca do SCS, o que exala aos nossos ouvidos logo nas primeiras notas são aquelas cachoeiras e tormentas de distorção, do jeito que os mestres do
Jesus and Mary Chain
ensinaram a uns 26 anos atrás. Porém seu universo sonoro não limita-se nas paredes de estática impenetráveis já tradicionais do
Shoegaze
, como também explora as galáxias industriais e valem-se de
Post-Rock
e
(Dark) Ambient
em momentos oportunos. Vale ainda destacar que, diferentemente de muitas bandas do tal gênero, suas faixas possuem um tom bem mais selvagem e cavernoso, talvez pela ausência de vocais, talvez pela mescla de diferentes influências e vertentes sônicas, ou talvez fruto de algum fantasma feito do spleen, bem conhecido pelos poetas do séc. XIX, que decidiram assolar a mente do nosso amigo Schenkel ao compô-las. Destaco aqui algumas faixas, como
They Call Her One Eye
, cujo nome deve fazer referência ao filme sueco, homônimo, de 1973. Muito interessante, por sinal, uma inspiração plena pro Kill Bill e afins. E destaco ainda a eletrônica
Eletric Whore
(até eu que não tenho muita afinidade e simpatia por modernices eletrônicas vim a curtir) bem como os ares moribundos post-punk-like do
Walt Whitman's Brain
.
Por fim, as 6 músicas aqui presentes seriam de forte agrado aqueles aficcionados no já mencionado JAMC e toda a verve mais 'noise' e 'harsh' do Shoegaze, bem como aqueles interessados em Industrial, Dark Ambient, Drone, Post-rock e doidices undergrounds sorumáticas como um todo, construindo um EP bem harmonioso e homogêneo, sendo um excelente aperitivo para desenvolvimentos futuros. Potencial, há de sobra. Só resta mesmo gente que apoie e divulgue, algo que decidi fazer, e creio que não serei o único. ;)
//Deixo-vos o mais novo trabalho do Schenkel. Sob o nome de The Sound Also Rises, a alquimia de Shoegaze, Noise, Industrial e barulhagens diversas mostra-se ainda mais coesa em meio ao seu caos habitual e também refinada. Tenho notado uma cena emergente de bandas Alternativas com forte inspiração nos microcosmos do Shoegaze, Lo-fi, Guitar band, Grunge, dentre outros que marcaram a cultura e cenário musical de 2 décadas atrás, todas com excelente qualidade e talento transbordantes. Nada mais justo do que apoiar uma dessas iniciativas árduas.
Enjoy!
[last.fm]
|
[bandcamp]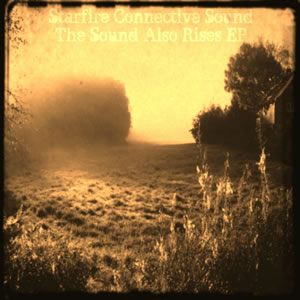 [2011] The Sound Also Rises (EP)
01. Drive The Breeze
02. The Girl With A Country Name
03. The Sound Also Rises
04. Acid Morning Ride
05. To Dream That You Are Floating Drunk Among The Storm
06. No Horse Heaven
07. Head Full Of Ghosts, Heart Full Of Whores
08. Drive The Breeze (Echo Vocal Mix, por Fabio Bridges)
[download]
[2011] Starfire Connective Sound (EP)
01 - I Sweep The Streets Without Finding God
02 - The Modern Cave
03 - They Call Her One Eye
04 - Electric Whore
05 - Love Is A Lonely Ghost Floating Inside
06 - Walt Whitman's Brain
07 - Starfire Connective Sound
[download]