F
ormado em 1995 na Escócia por
Stuart Braithwaite, Dominic Aitchison (Crippled Black Phoenix) e Martin Bulloch o
Mogwai

("fantasma" em Mandarim) é certamente um dos maiores nomes do post-rock. A banda
dá total destaque às guitarras em suas músicas, deixando os vocais e todo o resto como suporte, evoluindo a cada lançamento. Eles tem a capacidade de construir belas melodias e estruturas que evidenciam teclados, atmosferas quase sempre melancólicas, momentos pesados alternando-se com outros extremamentes delicados unem-se criando canções de um bom gosto indiscutível e raro hoje em dia. O mogwai também chama a atenção por atitudes como instigar a platéia em seus shows a fazer coros do tipo "fuck the queen" e vender em suas apresentações, camisetas com a inscrição "Blur: Are Shite", além de terem um senso de humor apurado e parecer não dar a menor importância se os outros entendem suas músicas e atitudes ou não. E não são de se levar muito a sério, basta olhar o título das músicas, a maioria sem a menor relação com as músicas e inspiradas em piadas que só os membros da banda entendem.
O sexto álbum da banda, intitulado
The Hawk is Howling

,
será lançado no final de setembro deste ano. P
or enquanto podemos nos contentar com esse leak e o clipe da música Bat Cat no youtube. Destaques para as músicas "
I'm Jim Morrison, I'm dead
", "
Kings Meadow
" e "
I Love you, I'm Going To Blow Up Your School
". Espero que gostem.
O ep chamado
Batcat
conta com 3 faixas surpreendentes. Roky Erickson (ex-
13th Floor Elevators
) participa dos vocais de Devil Rides.
//Último dia do ano, e como forma de agradecimento pela companhia de vocês durante todo esse ano de 2010, nós do ETS deixamos para vocês, queridos leitores, o novo cd da maior banda de post-rock do mundo.
Feliz ano novo para todos. [edit by: pedro]
//Ressucitando o post novamente para deixar-vos o
Earth Division
, o novíssimo trabalho do Mogwai que só deve figurar em forma "física" e oficial lá pelo dia 21/9. Nele, encontramos um Mogwai mais sereno e silencioso, dando muita margem a eletronicagens, deixando um pouco de lado as explosões sônicas e guitarras ensandecidas do último álbum
Hardcore...
. O gosto experimental e aquele humor meio, digamos, pouco ortodoxo, permanecem lá, porém numa escala diminuída. O que temos aqui é um EP de uma beleza plástica admirável, como sempre, munido de uma criatividade notável que poucos, além do Mogwai - especialmente na esfera Post-rock contemporânea - podem se gabar. Aproveitem!
[official site]
|
[myspace]
|
[last.fm]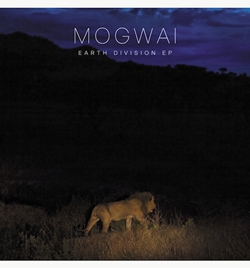 [2011] Earth Division
01 - Get To France
02 - Hound Of Winter
03 - Drunk And Crazy
04 - Does This Always Happens?
[review in english]
[purchase]
[download]
[2011] Hardcore Will Never Die, But You Will
01 - White Noise
02 - Mexican Grand Prix
03 - Rano Pano
04 - Death Rays
05 - San Pedro
06 - Letters To The Metro
07 - George Square Thatcher Death Party
08 - How To Be A Werewolf
09 - Too Raging To Cheers
10 - You're Lionel Richie
[purchase]
[english review]

[download]
[2008] The Hawk is Howling
01 - I'm Jim Morrison, I'm dead
02 - Batcat
03 - Danphe and The Brain
04 - Local Authority
05 - The Sun Smells Too Loud
06 - Kings Meadow
07 - I Love you, I'm Going To Blow Up Your School
08 - Scotland's Shame
09 - Thank You Space Expert
10 - The Precipice
[purchase]
[
download
]
[2008] Batcat
01 - Batcat
02 - Stupid Prick Gets Chased by the Police and Loses his Slut Girlfriend
03 - Devil Rides
[review in english]
[purchase]
[
download
]