Shaolin Death Squad
é uma banda um tanto inusitada, que teve suas origens em Denton, Texas, no ano de 2001, contendo em seu line-up atual o baterista do King Diamond, Matt Thompson e que já lançou dois full-lengths desde seu lançamento: o debut album auto-intitulado em 2004 e o
Intelligent Design
em 2006 (álbum que será postado aqui).
Quanto ao trabalho do SDS em si, confesso que é um trabalho árduo definir ou mesmo tentar explicar a linha musical que eles tomam, já que eles passeiam e flertam com tantas influências diversas e qualquer descrição do tipo soaria incompleta e meio esparsa, mas para efeitos de simplificação e visualização, vamos dizer que fazem Avant-Garde Metal. Assim como o tal rótulo sugere, pode-se notar influências das bandas já famosas do subgênero, como o
Unexpect
pela textura sonora (embora não seja tão técnico quanto o mesmo),
S
ubterranen Masquerade
, os lances meio teatrais do
Sleepytime Gorilla Museum
e o humor e senso experimentalista do
Mr. Bungle
. Aliás, o senso de humor meio peculiar é uma marca característica da banda, desde a sua apresentação visual até mesmo a sua auto-descrição, que é: "When a Manchu conspiracy to overthrow the Ming dynasty is thwarted by a group of Shaolin disciples and patriots, a fierce battle to defend the life of the King ensues, with deadly results." Soa interessante, não? :P
Apesar do SDS não desfrutar do mesmo sucesso das bandas supra-citadas, certamente não o colocaria num patamar abaixo da delas. Muito pelo contrário, para mim eles merecem estar pelo menos do mesmo nível que elas, não ficando mesmo nada a dever em relação a elas no quesito técnica, desenvolvimento e qualidade sonora. E o SDS ainda tem como ponto positivo a maior "fluidez" de suas músicas, tornando o seu trabalho mais acessível para ouvidos pouco treinados a miscelâneas sonoras vanguardistas e, por consequência, mais agradável de ser ouvido e desfrutado em sua plenitude. Podemos não estar diante da melhor banda de todos os universos paralelos e perpendiculares que existem, mas certamente merece uns MBs livres em seu disco rígido e um lugar cativo em seu media player. ;)
//Deixando-vos agora o link do mais novo trabalho do esquadrão da morte Shaolin, lançado sob o nome de
Five Deadly Venoms
. Para quem já teve a chance de ouvir seus trabalhos mais antigos, não encontrará muitas surpresas aqui, pois a banda segue basicamente o mesmo estilo: Prog Metal com toques vanguardistas e psicodélicos, regados com um humor inusitado. Reparei um maior foco no Prog Metal dessa vez, distanciando um pouco a banda de nomes como UneXpect e aproximando-os mais de nomes como
Age of Silence
,
Winds
e
Solefald
. Ruim? De forma alguma. Mas isso é meramente minha opinião, nada melhor do que vocês mesmos para julgarem e apreciarem o álbum em si. Enjoy it!
[last.fm]
|
[myspace]
|
[official website]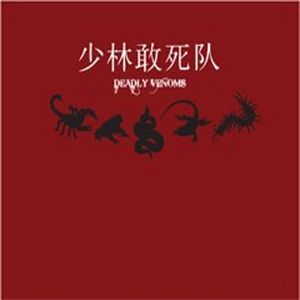 [2010] Five Deadly Venoms
01 - Romanza
02 - Centipede
03 - Snake
04 - Scorpion
05 - Lizard
06 - Toad
07 - Mischief And Epiphany
08 - Let Us Welcome The Actors
09 - Last Stand
10 - Farewell
11 - Peace Be Upon You
[review in english]
[purchase]
[download]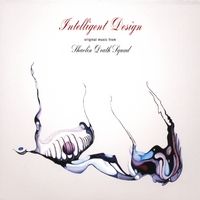 [2006] Intelligente Design
01 - A Terrible Way to Use A Sword
02 - Catastrophe Obedience
03 - Choreographer Of Fate
04 - Radio Feeler
05 - The Face Insecurity Killed
06 - Escaping The Absynthe
07 - Fall, Rise, Laugh... Fall
08 - A Story Lives Forever
09 - The First Half Of Yesterday
[review in english]
[purchase]

[download]