*shels
é um conjunto britânico formado das cinzas do
Mahumodo
em 2004, por
Mehdi Safa
(pelo que parece, ele é norte-americano filho de pais libaneses e iranianos), conjunto que teve um relativo sucesso no começo dessa década e seguia um estilo que muitos chamam de "art sludge", "post metal" e rótulos cada vez mais confusos e esdrúxulos, que é uma união da música progressiva com Sludge e Metal, formando texturas musicas densas e por ora obscuras e melancólicas, com toques surrealistas.
No caso do *shels, pode-se classificar a banda da mesma maneira, pois a sonoridade de ambas realmente são parecidas, apesar do Mahumodo ter uma queda maior pelo Hardcore/Screamo/whateveryouwanttonameit. Percebe-se influências musicas de grupos como
Tool, dredg, Deftones
e
Neurosis
em seu trabalho, o que o distancia um pouco de bandas como
Isis, Pelican
e afins, soando então mais leve e equilibrando muito bem momentos de raiva e agressividade sonora com os de melancolia e introspecção. Nota-se também algumas passagens sinfônicas ou puramente ambient, tingindo suas músicas num tipo de matiz que dá uma peculiariedade muito interessante a elas e formando texturas musicas diferenciadas. De alguma forma, suas músicas me lembram a trilha sonora de algum filme "cult" nunca produzido (?), como se cada passagem da música retratasse um tema ou um climax do mesmo filme.
De toda forma, acho muito marcante as suas composições bem como a habilidade da banda em compor algo que, mesmo não sendo muito original hoje em dia, transpõe uma gama de sentimentos e imagens de forma muito criativa e orgânica, sem soar como "mais do mesmo" e conseguir envolver o ouvinte em sua atmosfera e fazê-lo imaginar como se estivesse dentro da própria música e assistindo um filme em sua cabeça, cuja trilha sonora é composta pelas suas próprias harmonias. Enfim... I hope you enjoy it. ;)
//Reerguendo o tópico depois de quase 3 anos para deixar o mais recente trampo dos rapazes: Plains Of the Purple Buffalo. Não cheguei a pesquisar muito sobre, mas pareceu-me um trabalho conceitual, devido a evolução das faixas e maneira como são trabalhadas, bem como o nome das próprias. Tudo aqui no CD transpira e transpassa uma aura épica e cinemática, funcionando como uma jornada por esferas cósmicas inexploradas ou viagens caleidoscópicas pelos planos não-lineares do consciente.

Como sempre... aproveitem!
[last.fm]
|
[myspace]
|
[official website]
[2011] Plain Of The Purple Buffalo
01. Journey to the Plains
02. Plains of the Purple Buffalo (Part1)
03. Plains of the Purple Buffalo (Part2)
04. Searching For Zihuatanejo
05. Vision Quest
06. Atoll
07. Butterflies on Luci's Way
08. Сrown Of Eagle Feathers
09. Bastien's Angels
10. Conqueror
11. The Spirit Horse
12. Waking
13. Leaving The Plains
[review in english]


[purchase]
[download]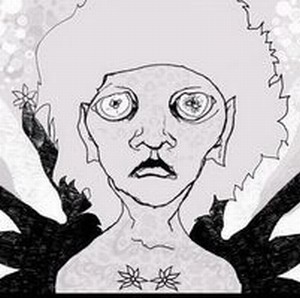 [2007] Laurentian Atoll
01 - Atoll
02 - Waters
03 - The Ghost Writer
04 - City Of The Swan
05 - Lights Of The Laurentian
06 - Fireflystarrs
07 - Wingsfortheirsmiles
08 - m
[progarchives]
[purchase]
[download]